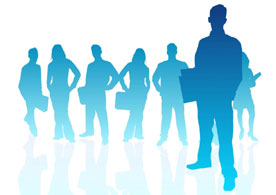 Design is the inner creativity that portrays personality and way of thinking. A design has to be adaptive in nature that reflects the correct usage of components, color and its character; must speak about detailing. Architectural View is a Bangladeshi based firm founded in 2003, which provides custom interior design services for commercial and residential projects. In current scenario, it's essential to evolve in accordance with surrounding ecological factors. These factors dominate and influence design to a large extent as with time the climate / environment is changing drastically. It's important to acknowledge them and make it integral part of design; that enhances and adds poise. Architectural View is a dynamic interior design firm claims to follow same ideology while designing projects and intends to add more. Believing on quality over quantity, we offer to deliver quality in terms of innovation, creativity, bespoke details to a space.

As a company, we prefer a collaborative approach to design that encourages our clients to develop and hone their own style and taste. We provide value to our clients by discouraging short-lived trends, opting instead for quality and timelessness. The final design ensures a beautiful, comfortable, and most importantly a functional space for our clients. We recognize that the most important element in our designs is the people who use them in the end.

Whether yours is a modest family home or a palatial estate, a small business office or a grand resort, Architectural View is able to take on any size project and implement a beautiful design transformation. Our team will design the interior environment you desire, utilizing fine-tuned vision and proven trustworthy business practices. With over a decade of experience in the design industry, our company maintains close relationships with top quality suppliers, fine artisans, and the most skilled sub-contractors. Our design experience and knowledge make the entire. Architectural View team is really invaluable to our clients.